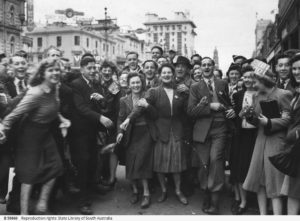 People, Celebrating People – City Library??- 30 November 2018 – 24 February 2019
This exhibition featured contemporary and historic art and artefacts that explored the many ways people connect on an individual and collective level to celebrate ??? through food, sport, laughter, personal achievement, festivals and events, ceremonies, rituals, and more.
??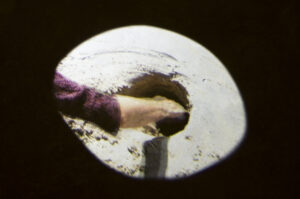 Bringing the Outside In – FMC, Promenade B??- 31 July – 7 October 2018
Bernadette Klavins / Elizabeth Hetzel
Co-curated by Polly Dance and Eleanor Scicchitano this exhibition brought the outside in, through a series of sculptural installations by artists Elizabeth Hetzel and Bernadette Klavins. Through simple acts of collecting, casting, building and digging the artists highlighted natural phenomena.
??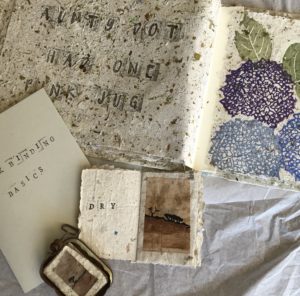 Book Work – Murray Bridge Regional Gallery??- 15 September – 22 October 2018
Book Work was??a group exhibition of artist-made books and zines by South Australian regional and metropolitan artists Robyn Finlay, Alison Fransen, Sally Graham, Lorelei Medcalf, Mary Pulford, Daniel Purvis and Damien Warman. These artists employed both old and new techniques where form and content go hand-in-hand, delivering unique handmade books and reader experiences.
This exhibition??was a curatorial commission for the Jean Simms Gallery in Murray Bridge Regional Gallery.
??
Built Constructs – Adelaide Town Hall – ?? ?? ?? 20 November 2014 -??30 January 2015
Tom Borgas / Thom Buchanan / Sundari Carmody / James Dodd / Annalise Rees
Built Constructs??was a visual investigation into how we negotiate the boundaries of our built environment and the social constructs we tackle in everyday life.
Curated by Polly Dance, as part of Adelaide City Council's Emerging Curator Program.
PAINTFACE – Constance ARI + other venues – Throughout 2014
Fernando do Campo / Mae Finlayson / Josh Foley / Grant Nimmo / Robert O???Connor /??Chen Ping / Ben Taylor /??Henry Jock Walker / Catherine Woo
PAINTFACE??was a yearlong series of curated exhibitions that questioned and expanded the media of paint, painting practices and the painted surface in Constance ARI and other participating venues in??Hobart and beyond???
PAINTFACE was a Constance ARI project curated by Polly Dance, funded??by the Visual Arts Section of Arts Funding at the Australia Council through the Presentation and Promotion Grant.
UNKEPT -??Contemporary Art Tasmania – ?? ????12 July – 3 August 2014
Unkept brought together the work of Jessie Lumb and Claire Krouzecky, both early career artists whose practices are led by humble beginnings and chance occurrences; a ???paying attention??? to what is considered commonplace and a responsiveness to everyday sites and materials.
Unkept brought the outside in and took the inside out. It invited slippage between two points of reference. Works spilt out of the gallery and into its surrounds, breaking down hierarchical divisions and binary. The divide between ???inside??? the gallery and ???outside??? the gallery became blurred, fragmented and opposites collided: public and private, inside and outside, full and empty, clean and dirty, light and dark, real and imagined.
Galleries are considered to be artificial, man-made spaces, usually white cubes that are free from dirt, marks and any kind of visual distraction. There is nothing natural about the gallery space; it is a focused space, sometimes intimidating to enter. The ideal white cube attempts to remove from the gallery all signs of time, history and identity.??However, this exhibition seeks to grasp at what little signs of the ???unkept??? might still linger in the space.??Drawing out the unseen, covered up and dirty elements of the gallery space, into moments of curiosity and beauty.
Curated by Polly Dance under the Contemporary Art Tasmania Curatorial Mentorship Program.
The Writing Project – FELTspace – ?? ?? ?? ?? ?? ?? ?? ?? ??9-26 January 2013
4 teams of 4: artists, writers, designers and curators from around Australia work together to mash up arts writing in 4 new projects. Each project was launched collectively at FELTspace on Wednesday 9 January 2013.
NUCLEI (TAS): Laura Hindmarsh / Claire Krouzecky / Alex Nielsen / Fernando do Campo
BETWEEN ARCHITECTURE (VIC): Jacqui Shelton / Therese Keogh / Tim Royall / Vivien Hollingsworth
CRAZY IN LOVE (VIC): Brennan Olver / Holly Childs / Rohan Whiteley / Oliver van der Lugt
SAME (NSW): Marian Tubbs??/ Jack Jeweller / Robert Milne / Eleanor Weber
THE WRITING PROJECT was a FELTspace ARI project curated by Polly Dance, administrated by Jemima Kemp and Alex Tuffin,??assisted by the Australian Government through the Australia Council, its arts funding and advisory body.??
CACSA@70 Archives: Gathered Histories – Contemporary Art Centre of South Australia -??27 July – 24 August 2012
This exhibition presented the archives of the organisation and publishing history of the CAS/CACSA through charting a timeline of its gathered histories, which??grew throughout the exhibition period,??inviting others to share their recollections of CAS/CACSA???s history.
This exhibition??was a curatorial commission and the final part of the CACSA@70 Project Series.